Can I Retire At 60 With 500k
Can I retire at 60 with 500k in retirement? It is amazing to me how many people really hate their jobs.
I used to be the same way when I was working more IT support jobs. Just really couldn't handle angry people or the long hours.
I was looking and asking the same questions. How long until I can retire?
Can I retire yet? Please!
Just felt like I was trapped in Office Space for over a decade.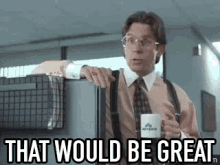 Luckily I moved up enough to not feel like that but it took a lot of time, learning new skills and jumping to different places hoping it would be better than the last. If you are feeling stuck please check out my article on the 1 simple skill you need to make more money here.
This post may contain affiliate links which means that I may receive compensation at no extra cost to you if you make a purchase from a link found on my site. Please review my privacy policy for further details.

These ideas are based on my personal experience and opinion and should not be considered professional financial investment advice. Furthermore, the ideas and strategies should never be used without first assessing your own personal and financial situation, or without consulting a financial professional.
Can I Retire At 60 With 500k?
Well, the answer to this is that depends. There are a lot of factors to know whether or not you are able to retire with that much money.
Have you paid off:
Credit cards monthly
Student loans
Hospital bills and are in great health
Primary home mortgage
Car loans
Any other bank loans or private debt
If you haven't paid off all of your liabilities then that $500,000 won't last as long as you hope. Let's deep dive into retirement as a whole to truly answer if $500,000 will be enough at age 60 to retire.
The Current State Of Retirement: What Does The Average Person Have Saved?
The current state of retirement in the United States is not looking good for the average person. A recent report stated the median 401(k) balance is just $35,345. This is not nearly enough to sustain a comfortable retirement. Most people should be saving 15% of their pay and that just isn't happening.
This is a major problem because social security benefits will only cover a fraction of what most people need to live comfortably in retirement. Additionally, many Americans are still paying off debt from their mortgages and credit cards. This leaves them with very little disposable income to save for retirement.
There are some steps that Americans can take to improve their retirement savings, such as contributing to a 401(k) or IRA account.
How To Determine Your Cash Flow
Learn exactly what things are Assets (puts money in your pocket) and what things are Liabilities (takes money).
Figure out what liabilities are adding to your monthly expenses to see the correlation between your debt and your expenses.
Also see the 7 types of income you could have coming in to reach financial freedom.
Click here to read my article on how to quickly and easily determine your cash flow.
How much can you realistically save by retirement age?
It's no secret that saving for retirement is important. But how much should you realistically aim to have saved by the time you retire?
For many people, the answer is "as much as possible." But if you're like most people, you probably don't have an unlimited budget for retirement savings. So how much can you realistically save by retirement age?
The answer depends on a number of factors, including your age, your current income, and your lifestyle. But as a general rule of thumb, you should aim to have saved at least 25 times your annual income by the time you retire.
So if you're earning $50,000 per year, you should aim to have at least $1,250,000 saved by the time you retire. Of course, this is just a general guideline.
What are the best ways to save for retirement?
The best ways to save for retirement is to spend less than you make and pay off any debts that aren't making you money.
You will also want to get any employer match in your 401k first as that is literally FREE MONEY.
Then max out a traditional or Roth IRA if you are legally allowed. See my article on the difference between Traditional and Roth IRA's if you are unclear on the difference here.
After contributing to an IRA, fully fund the 401k for you and your spouse (if applicable).
If you still have money left over consult a financial advisor, but I would highly suggest researching cash-value whole life insurance policies. This isn't how you create wealth, but they are a great liquid asset that outperforms bonds most years. The money from this can also help you build other assets faster when the stock or real estate markets are poised to make you a lot of money. Any withdrawals are seen as a loan (that you could pay back if you want) and thus are tax-free.
The 4% rule: how it applies to retiring with 500k
The dreaded 4% rule.
The 4% rule is that you should be able to withdraw 4% of your money each year and theoretically not run out of money before you die, assuming you put away enough money to live on 4%.
This is the biggest fear in retirement is that you planned to live to 80, but you are still around at 95.
Do you have enough money to live that long? Who is taking care of you? Did you get dumped and forgotten in a nursing home that is funded by Medicare?
Instead, looking at the 4% rule with only $500,000 at the age of 60 it doesn't look good. 4% of $500,000 is $20,000 a year.
Can you live on $20,000 a year?
So Can you retire on 500k?
The answer here is really it depends. If you want to stay in the United States or other 1st world countries you probably should wait and save more money before retiring.
Though there is the concept of Geo-Arbitrage.
What Is Geo-Arbitrage?
Simple, you find a country to live in where the US dollar is strong and the cost of living is low.
This is why many retired Americans are living in Mexico, Portugal, Thailand, and other places across the globe. Also, social security still pays you when you are eligible to take it so that can help with your $500k.
Want The insider's Guide To Affiliate Marketing?
Learn how to grow a successful online business without having to create your own products, hire, fire, and do customer support.
Learn how affiliate marketing works and how you can jump into it from a man who has made 8 figures from doing it himself.
What About Social Security?
A note about that though. Social security uses the last 35 years of payments to be fully eligible to receive your entire amount. Any time less than this will be considered a $0 year and could severely cut into your benefit.
Also trying to claim social security early has adverse effects as well and that can be found here.
All of this could cut heavily into the amount of other money you are expecting. To offset this you could look at still having a job that pays into social security.
This could be starting a business (the easiest business to start can be found in my affiliate marketing article here), or working in a lower-stress field for the remaining part of your working years.
Are you living your best life or are you stressed about paying the bills?
In this quick 2-page PDF, I cover 5 ways you can get your financial life back on track.
I used to live paycheck to paycheck and after years of paying off debt and maximizing my investments I am now able to save and invest more than 45% of my wife and I's gross pay.
This allows me to live comfortably (not a crazy rich person) and sleep better at night. If you want this let me know where I can send it to you below.
Wow, you read a lot to get here. Can you do me a favor, please? Can you leave a comment if this was helpful to you or if I missed something? Alternatively, it would help me out a lot if you shared this content with those that might need to see it. Thanks, you are the best!
Is Retiring At 60 With 500k Possible?
The short answer is YES, But…
If you are in debt free that will help tremendously.
If you are going to move to a different country where the US dollar buys much more than it does in the US, then it could be a genuine possibility.
But you could cut your social security payments dramatically with this tactic and remember you cannot collect social security until you are at least 62 and that would be at a reduced amount. It could be further reduced if you don't have 35 years of working history as well.
For many the real answer is no, you cannot retire at 60 with 500k because you are still in debt or do not want to make a dramatic move to a country where you know no one and have no support (even if just emotional) from friends and family.
Ultimately though there are many that have moved to different countries and been happy they have. If you only have 500k and are needing a change out of your current career then it may be worth asking about the pros and cons of all changing careers or even moving to a different country.
About Dwight Scull
I have been married to my wonderful wife, Rebecca, who puts up with me since 1999. I am a proud father to my Gen Z, son, and daughter-in-law. Grandfather to my favorite granddaughter who was born in 2021.
I lost my mom, father-in-law, and 12 others in 2013 and was DEEPLY in debt. I started reading and watching all the financial info I could find.
I chipped away at my debt and went from a negative $105k net worth having one home paid off, no credit card debt, and saving/investing 45%+ of my gross salary.
I used these daily habits to lose 100 pounds and keep it off.
I believe that you can overcome any challenge you face if you just take small daily actions and be consistent with them. It is how you will be financially successful.
Join my free Facebook group to get a ton of free resources to help you get out of debt, learn how to invest your money and work toward having the option of retiring early.